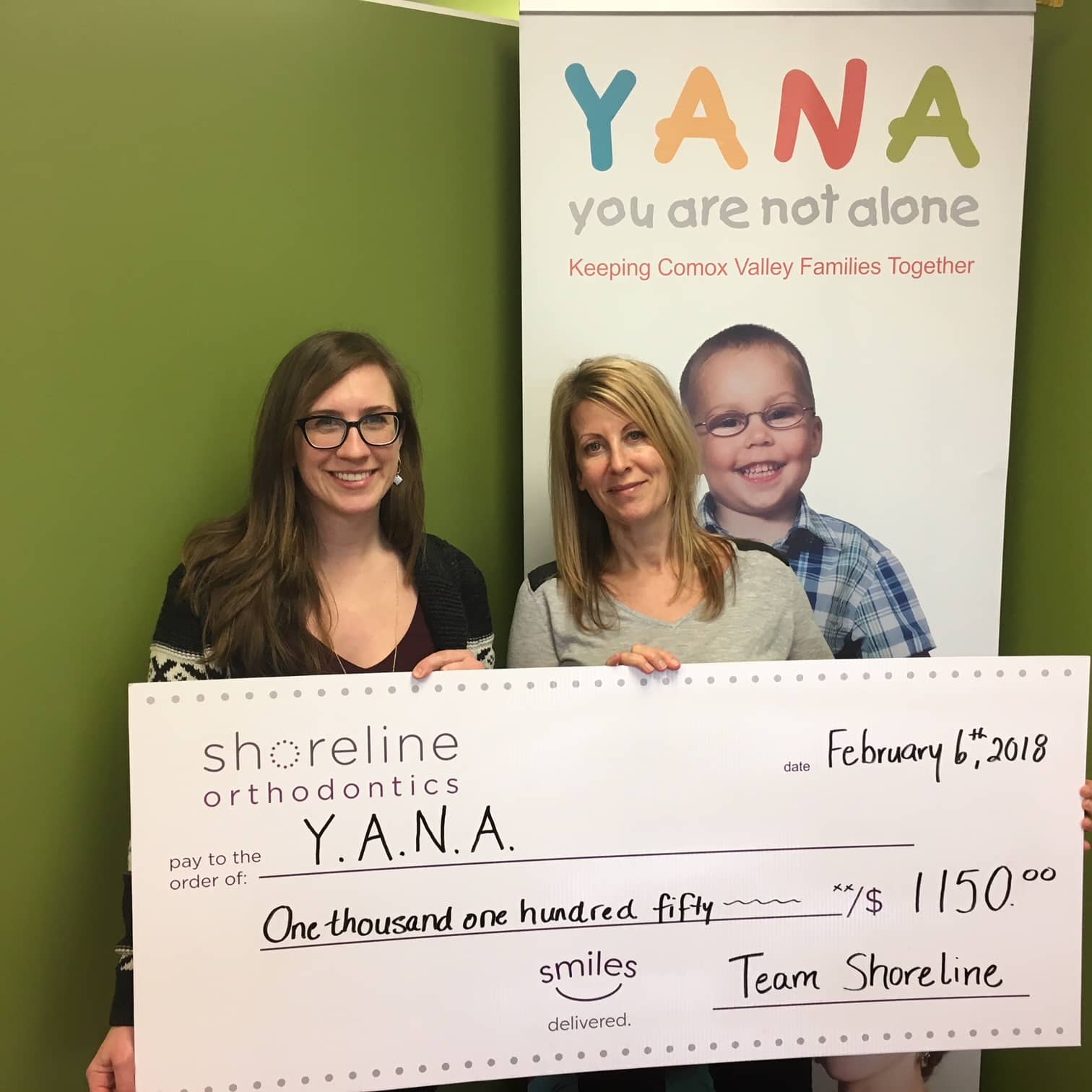 Casual Fridays Support YANA Comox Valley!
Have you noticed Fridays are a little casual at Shoreline?
If you visit us on a Friday (or our last workday of the week) you'll see we're all wearing jeans!
At Shoreline, we value the support of our community. We believe it is a privilege to be of service, and seek to give back to our community through active involvement. That's why, as a group, we donate to local charities with our Friday jean money.
This year, we have chosen to support YANA Comox Valley.
You Are Not Alone (YANA) is a local non-profit society that provides accommodation and funding to Comox Valley families who need to travel outside the community for medical treatment for a child under 19 or for a pregnant mother. They have their annual Big Love Benefit coming up on February 23rd. If you missed out on getting a ticket to the event, you can still be a part of the fun – check out their online Silent Auction.