Meet Dr. Erin Eyer, Certified Specialist in Orthodontics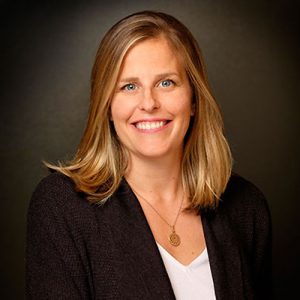 I have always wanted to be an orthodontist. While visiting my family home a few years ago, my husband came across an old school project of mine from grade three. In it, we were asked to describe what we wanted to do when we grew up. My answer was "I want to be an orthodontist because I like to make people smile". Years have gone by and it turns out my answer is still the same. What I have learned now is that what we do at Shoreline is so much more than making people smile – it is helping people find their confidence – and that lasts a lifetime.
I truly feel that the most critical element of my job is caring for each individual patient. I love establishing lasting relationships with my patients and their families, while working towards creating healthy and beautiful smiles. At Shoreline our team will provide you with the highest level of care in a warm and inviting environment. I look forward to meeting with you and your family!
– Dr. Erin Eyer, BSc, DMD, MSc

About Dr. Erin Eyer
Winnipeg, Manitoba

I was born and raised in Winnipeg Manitoba where I enjoyed swimming, waterskiing and downhill skiing. I also have fond memories of warm summer days at the Lake of the Woods, Ontario with family and friends.
University of Manitoba (2007)

I completed my Bachelor of Science and Doctorate of Dental Medicine (2007) at the University of Manitoba. I practiced as a general dentist for seven years in Manitoba before pursuing my passion for orthodontics.
University of Western Ontario (2017)

I completed my three-year orthodontic residency at the University of Western Ontario where I was a classmate of another Shoreline Practice Partner, Dr. Michelle Kosmowski.
Fellow of the Royal College of Dentists of Canada (2017)

I completed my national specialty examination to fulfill the registration as a Dental Specialist in Canada.
Kelowna, BC

I was an associate in another orthodontic practice in Kelowna, BC before moving to the Island and joining Shoreline.
Shoreline

When my family and I made our first trip to Vancouver Island at the prospect of joining Dr. Helpard and the Shoreline Team we were sold. Being a part of something so special with roots in communities across the island is something my husband Konnor and I are really looking forward to continue to nurture and expand. We are excited to call Vancouver Island our home and Shoreline Orthodontics our family.