Meet Dr. Michelle Kosmowski, Certified Specialist in Orthodontics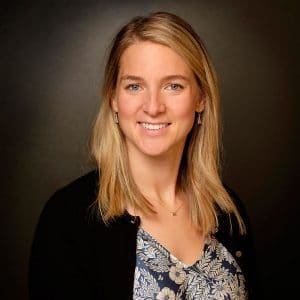 Being a part of someone's orthodontic journey is a dream come true and a position not taken lightly at Shoreline Orthodontics. My own personal orthodontic journey was both fascinating and inspiring and I wish to be able to impart the same experience to the patients here. It is truly rewarding to help a patient achieve a healthy smile and grow with them during the process.
As someone who enjoys the process of fitting teeth and jaws together to create an optimal bite and beautiful smile, I look forward to getting to know you as a patient and helping you understand the amazing process that is occurring in your mouth with braces or Invisalign!
My goal as your orthodontist is to provide you with efficient and gentle care. I will work with your specific wants and needs to build a unique treatment plan that will get you to your ideal smile and bite.
– Dr. Michelle Kosmowski, BSc, DMD, MSc

About Dr. Michelle Kosmowski
Burlington, Ontario

Born and raised in Burlington, Ontario – I enjoyed rollerblading by the lake and spending summers camping with my family at Lake Huron's Sauble Beach.
University of Western Ontario

I completed my undergraduate degree in Chemistry (2003). I enjoyed my experience at Western so much, I was ecstatic to receive my Orthodontic training in London (2017). It turned out to be the greatest 3 years of my life. Only made sweeter by marrying my wonderful husband Bart, and having our first daughter Kennedy during this time!
University of British Columbia

I studied dentistry at UBC in the Class of 2012. I spent much of my time outdoors in beautiful BC studying at Kits Beach, hiking the Chief, biking the Seawall, and skiing at Whistler.
Royal College of Dentists of Canada

Upon completion of my Masters in Orthodontics (2017), I also successfully challenged the Canadian National Specialty Exam to become a Fellow of the Royal College of Dentists of Canada.
Shoreline

When I met Dr Helpard, I knew he would be an amazing partner, and the Comox Valley the perfect place to make home. The Shoreline team is truly a family, with the patients well-being and best level of care at the highest priority. I am so grateful to spend my days with such an amazing group of people.
Cleft Lip and Palate

I have trained with Drs Grayson and Shetye at the NYU Langone Hospital in the practice of naso-alveolar molding. A process that prepares babies with cleft lip and palates for their lip repair surgeries as a baby.