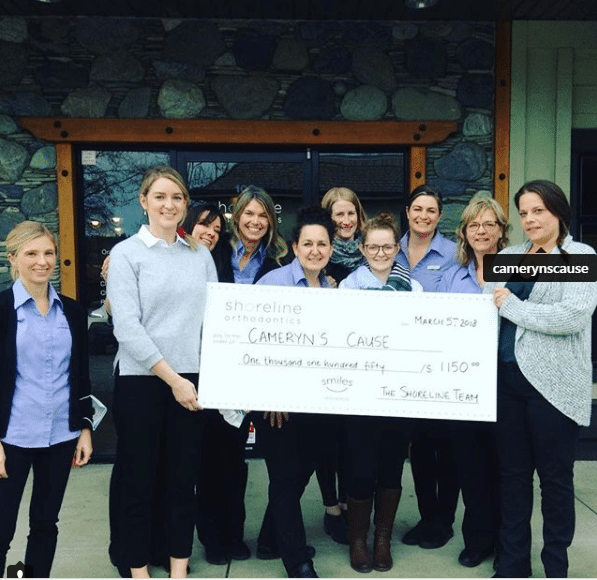 Casual Friday's Support Cameryn's Cause in Campbell River!
Cameryn's Cause was established as a non-profit fund in the Campbell River Region that provides emergency financial assistance to income challenged parent/guardians of children facing life threatening illness, injury or in the event of a child's death. With the help of the great community of Campbell River, funding is provided for such services. During a family's time of need, they provide funding for transportation, accommodation, housekeeping, respite care, nursing and meals.
As a group, the Shoreline Team decided to contribute to this amazing non-profit as part of our Casual Friday donations!